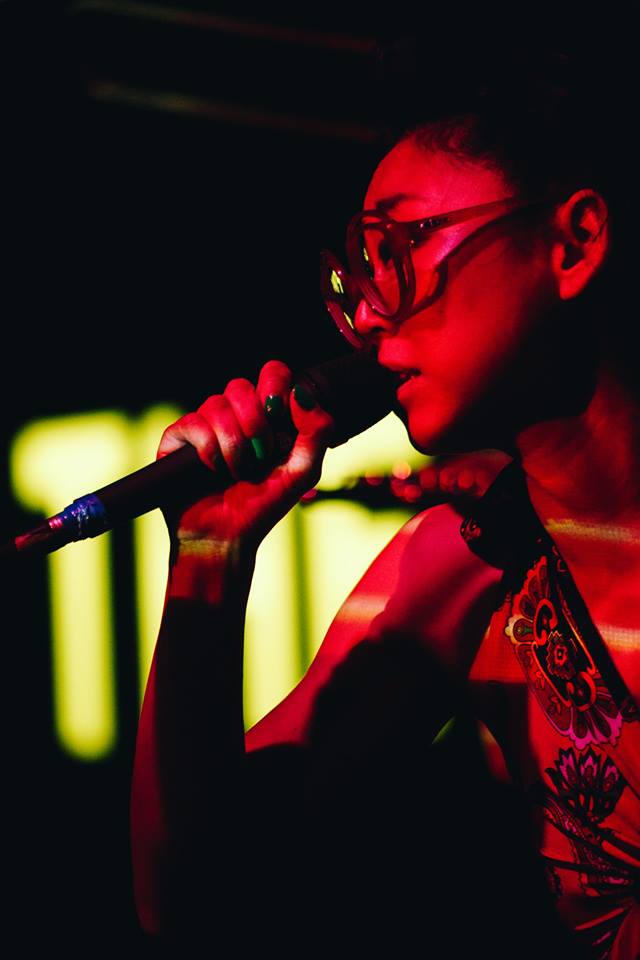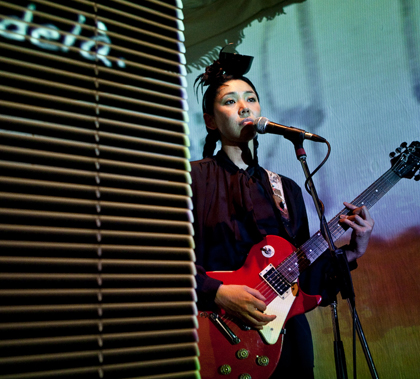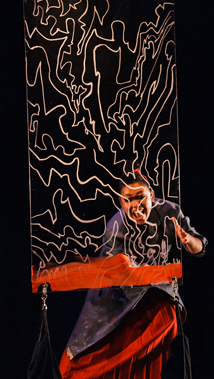 Musician. Performer. Visual artist. Maya is currently active in Montreal in all these disciplines
After 2 years of TOHO GAKUEN theatre university, and 5 years of performing in the HAIYUZA theatre company, as well as participating in many independent productions as a professional actor in Tokyo, Maya Kuroki explored the world for 2 years.
And the end of this exploration, she "put a stone" in Montreal, devoting herself to music composition, performance, painting, writing and looking for treasures in garbage. She established the band DYNAMO COLEOPTERA, experimental rock in Japanese with theatrical performances (1st prize at Mon Accès à la Scène, 2007). Another piece she collaborated on was "Haunted Womb Tour" (music & dance performance, winner of the Tangente Prize at Montreal's Fringe Festival, 2007).
Recent projects include TEKE TEKE (psychedelic rock band), Tamayugé (experimental electro-pop duo), Rippleganger(experimental music duo), as well as theatre pieces and improvisations with many other musicians, dancers and actors. Maya continues to passionately connect her unique world of poetry, visual art, music and drama, with the magic of fantasy surrealism without frontiers.